About Us
Corporate History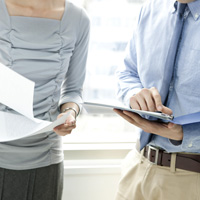 USTAS Technologies, Inc. was founded in September 2004 by Vladimir Sirotinin.
USTAS is a small, privately-owned business. established to help other companies with systems and software development projects. USTAS was fortunate to acquire several government contracts early in its existence. In 2007, USTAS signed a contract with a large commercial client and since that time experienced steady rapid growth.
Today, USTAS Technologies, Inc. is a respected, multi-million-dollar IT Consulting firm, supporting clients in the DMV, San Francisco and Greater New York areas.
USTAS has delivered on task orders and large-scale technical projects calling for:
• Sr. Software Engineers
• Systems Engineers
• Sr. Software Developers
• Systems Analysts
• Data Communications Analysts
• Infrastructure Engineers
• Quality Assurance Engineers/Developers
• .NET Developers
• Web Developers
• Sr. Java EE Developers/Architects
• Documentum Developers
• Sr. C/C++ Engineers
USTAS maintains a strong bench of architects specializing in: Applications, Business Intelligence, Business Continuity/Disaster Recovery, Data Management, Systems Engineering, Security, Systems Integration