About Us
Corporate History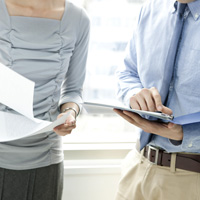 USTAS Technologies, Inc. was founded in September 2004 by Vladimir Sirotinin and Yuliya Sirotinina as a woman-owned business.
This small, privately owned business was established to help other companies with their software development needs. USTAS was fortunate to acquire several government contracts early in its existence. In 2007, USTAS signed a contract with a large commercial client and since that time experienced steady rapid growth.
Right now, no longer a woman-owned business, USTAS Technologies, Inc. is a respectable multi-million dollar IT Consulting firm, undergoing a major re-launch stage and looking forward to many prosperous years ahead.
USTAS has delivered on task orders and large-scale technical projects calling for:
• Sr. Software Engineers
• Systems Engineers
• Sr. Software Developers
• Systems Analysts
• Data Communications Analysts
• Infrastructure Engineers
• Quality Assurance Engineers/Developers
• .NET Developers
• Web Developers
• Sr. Java EE Developers/Architects
• Documentum Developers
• Sr. C/C++ Engineers
USTAS maintains a strong bench of architects specializing in: Applications, Business Intelligence, Business Continuity/Disaster Recovery, Data Management, Systems Engineering, Security, Systems Integration