About Us
Overview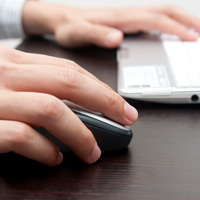 The USTAS Executive Team consists of software architects and technical project managers, committed to a higher level of governance, oversight and processes management for client engagements.
In our 15 years of experience as subcontractors on multiple government contracts, we have maintained a positive working relationship with key stakeholders and value-chain owners. Our understanding of upstream and downstream impacts to changes in the technical landscape has improved the trust our clients place in our team.
The professionals we hire specialize in a handful of programming languages and complement their degrees in Computer Science with Mathematics, Physics and Biology. Our recruiters, many of whom have backgrounds as IT professionals themselves, understand the core skills required for a candidate to excel and grow within a client team. As a result of our talent management strategy, a significant portion of our employees and contractors have been with us for over 5 years. Here at USTAS, we treat our staff like family and build strong connections to the local and state-wide technology community by attending conferences, meet ups and hosting annual events. Thank you for visiting our site, if you have any questions, do "Contact Us". If you would like to bring us on-site for an initial consultation and evaluation, please visit "Hire Us".